---
​Jekyll & Hyde
My emotion project was a success :))) It showed all types of emotions of my sister's face. How it made it seem more realistic was with the brightness, colours and the clothing. And honestly doing this project was a blast. Not just I did a great job in my photos, but I bounded with my sister a bit more. These two photos are sad & depressed which I photoshopped to black and white to make it seem more realistic.
Action shots
For this shot, it was action. My favourite between these 3 is the one in the middle. My friend Sam twirling around in the sunlight that I photoshopped to create more of a brighter view, so it would be more happier, sunnier, and etc. Another great picture I love is the first one, of me and my friend running making us both move fast getting a great action picture.
Textures
This was a great project in the beginning of the year that I actually did a great job in. My favourite picture in this would definitely be the leaf and the fence with the beautiful mold design from the way the leaf is slowly cut off and just suits it very well. Doing this project definitely helped me with the learning of the settings of the camera that I now use now on the camera.
Edits
For my general edits I learnt how to use the different kinds of using of photoshops filter, brightness and etc. It also helped me get more of an idea to what I should do in my future projects and pictures.
Winter & Holiday shots
For these pictures, I have taken two that represents Winter or a Holiday. I love the first one because of the linear line that connects to the ball of the ornament which makes it look very beautiful. The second one is the opposite. Its rough, cold, but so very beautiful and I love how they both represent the same thing.
---
Powered by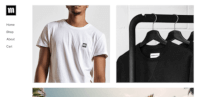 Create your own unique website with customizable templates.