---
1) Fairytale: Snow White
This project was definitely one of my favourite's mostly because of the idea behind it all. It felt like I was in a movie, seeing how everything happens and how they make it feel like and what their trying to create. My favourite picture is this album of Snow white photo's is the witch holding the apple. It makes it feel realistic just looking at her, (which is me) pretending to see something else. It was also taken in my backyard, but you can't really tell because its mainly photoshopped to make it look more dark. Otherwise doing this project was lots fun and pretty cool.
2) Bonus project: Sam being 'funny'
For this project, I have put my friend, Sam into a 'funny' situation because I didn't have many pictures of my full self, so instead I photoshopped Sam. This is hilarious, because Sam doesn't do work in real life, and these men looked like they were doing work, but probably did something wrong. So Sam here is saying how her not doing her work can get her into a better solutions, like not being pat-down by the police like these men are.
3) Principles of Design
For my Principles of design project, I took 10 photo's, but it would have been too many so I picked 6 of my favourite photos. This project was a pretty fun because I got to play around with things in my house, creating a perfect image to represent what theme I'm doing for each one. My favourite would be unity. The top left corner with my hand holding my dogs'. I think that we are the same, because even though he is a different species, doesn't mean we can really be apart.
4) Point of view
Point of view was one of the best photography pictures I ever took. My favourite out of these 3 would be the middle one because it really looks like I'm actually a bug on the pole just looking down to the bug's view. It also makes me seem smaller, as well with the third one and the first one. I actually had 4 pictures in total, with a high bird's eye, but it wouldn't fit, so instead I put my top 3 favourite that looks a lot more advanced in my photography skills.
5) All about me
Lastly, is the picture of all me's. I love the editing in this picture that 'yes', took a long time to edit, but honestly it looks great with the background and how I made it seem like their were really 5 me's. I would say it felt really realistic to me creating this kind of image which I really did enjoy playing around with the edits.
---
Powered by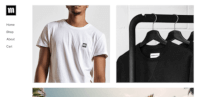 Create your own unique website with customizable templates.